Biological Requirements Behind Brain Function and Mind Formation
Abstract
The major conflict in the old philosophy of mind was the material or supernatural origin of mind and consciousness. Based on new neuroscientific findings, philosophers have become more cautious in considering the immaterial origin of the mind. At present, the main debate in the philosophy of mind is the dependence or independence of mental phenomena on information and signals received from the outside world. If we consider the brain as a living organ and the mind as a product of brain activity, the need of this organ for matter and energy obtained from nature has been neglected as signals. Gut hormones, food-derived nutrients, and gut microbiome effects influence brain functions. Therefore, it is impossible to consider a brain separated from the surrounding world as long as it is alive and needs nutrient flow.
Keywords:
Mind; Internalism; Externalism; Diet; Nutrients; Microbiome
Downloads
Download data is not yet available.
References
Alwishah A. AvicennaI on animal self-awareness, cognition and identity. Arabic Sciences and Philosophy 2016;26(1):73-96.
Baloyannis SJ. Cerebral and Cerebellar Cortex: Interaction and Dynamics in Health and Disease: IntechOpen; 2021.
Barrett LF. Seven and a Half Lessons about the Brain: Houghton Mifflin Harcourt Publishing Company; 2020.
Bayne T, Seth AK, Massimini M. Are There Islands of Awareness? Trends in Neurosciences 2020;43(1):6-16.
Brillat-Savarin JA. The Physiology of Taste: Dover Publications; 2012.
Brisch R, Saniotis A, Wolf R, Bielau H, Bernstein HG, Steiner J, et al. The role of dopamine in schizophrenia from a neurobiological and evolutionary perspective: old fashioned, but still in vogue. Frontiers in Psychiatry 2014;5:47.
Budson AE, Richman KA, Kensinger EA. Consciousness as a Memory System. Cognitive and behavioral neurology: official journal of the Society for Behavioral and Cognitive Neurology, 2022.
Cao M, Huang H, He Y. Developmental Connectomics from Infancy through Early Childhood. Trends in Neurosciences 2017;40(8):494-506.
Carabotti M, Scirocco A, Maselli MA, Severi C. The gut-brain axis: interactions between enteric microbiota, central and enteric nervous systems. Annals of Gastroenterology 2015;28(2):203-9.
Crockett MJ, Clark L, Hauser MD, Robbins TW. Serotonin selectively influences moral judgment and behavior through effects on harm aversion. PNAS 2010;107(40):17433-8.
Forbes G. Realism and Skepticism: Brains in a Vat Revisited. The Journal of Philosophy 1995;92(4):205-22.
Forny-Germano L, De Felice FG, Vieira MNdN. The Role of Leptin and Adiponectin in Obesity-Associated Cognitive Decline and Alzheimer's Disease. 2019;12.
Gelbard-Sagiv H, Magidov E, Sharon H, Hendler T, Nir Y. Noradrenaline Modulates Visual Perception and Late Visually Evoked Activity. Current Biology 2018;28(14):2239-49.e6.
Glenn JM, Madero EN, Bott NT. Dietary Protein and Amino Acid Intake: Links to the Maintenance of Cognitive Health. 2019;11(6):1315.
Hughes JH, Gallagher P, Stewart ME, Matthews D, Kelly TP, Young AH. The effects of acute tryptophan depletion on neuropsychological function. Journal of Psychopharmacology 2003;17(3):300-9.
Jiang H, Ling Z, Zhang Y, Mao H, Ma Z, Yin Y, et al. Altered fecal microbiota composition in patients with major depressive disorder. Brain, behavior, and Immunity 2015;48:186-94.
Kramer PD. Listening to Prozac: Fourth Estate; 1994.
Kruk ZL, Pycock CJ. Neurotransmitters and Drugs: Chapman & Hall; 1991.
Lowe CJ, Morton JB, Reichelt AC. Adolescent obesity and dietary decision making-a brain-health perspective. The Lancet Child & Adolescent Health 2020;4(5):388-96.
Molnar C. Concepts of Biology - 1st Canadian Edition2019.
Molteni R, Barnard RJ, Ying Z, Roberts CK, Gómez-Pinilla F. A high-fat, refined sugar diet reduces hippocampal brain-derived neurotrophic factor, neuronal plasticity, and learning. Neuroscience 2002;112(4):803-14.
Morrison CD. Leptin signaling in brain: A link between nutrition and cognition? Biochimica et Biophysica Acta 2009;1792(5):401-8.
Neufeld KM, Kang N, Bienenstock J, Foster JA. Reduced anxiety-like behavior and central neurochemical change in germ-free mice. Neurogastroenterology and motility : the official journal of the European Gastrointestinal Motility Society. 2011;23(3):255-64, e119.
Ouakinin SRS, Barreira DP, Gois CJ. Depression and Obesity: Integrating the Role of Stress, Neuroendocrine Dysfunction and Inflammatory Pathways. Frontiers in Endocrinology 2018;9:431.
Putnam H. The meaning of 'meaning'. Minnesota Studies in the Philosophy of Science. 1975;7:131-93.
Ramírez S, Haddad-Tóvolli R, Radosevic M, Toledo M, Pané A, Alcolea D, et al. Hypothalamic pregnenolone mediates recognition memory in the context of metabolic disorders. Cell Metabolism 2022;34(2):269-84.e9.
Roh E, Kim MS. Brain Regulation of Energy Metabolism. Endocrinol Metab 2016;31(4):519-24.
Rolland B, Jardri R, Amad A, Thomas P, Cottencin O, Bordet R. Pharmacology of Hallucinations: Several Mechanisms for One Single Symptom? BioMed Research International 2014;2014:307106.
Seung S. Connectome: How the Brain's Wiring Makes Us who We are: Houghton Mifflin Harcourt; 2012.
Tryon WW. Chapter 2 - Issues and Impediments to Theoretical Unification. In: Tryon WW, editor. Cognitive Neuroscience and Psychotherapy. San Diego: Academic Press; 2014. p. 67-122.
Wu A, Ying Z, Gomez-Pinilla F. Omega-3 fatty acids supplementation restores mechanisms that maintain brain homeostasis in traumatic brain injury. Journal of Neurotrauma 2007;24(10):1587-95.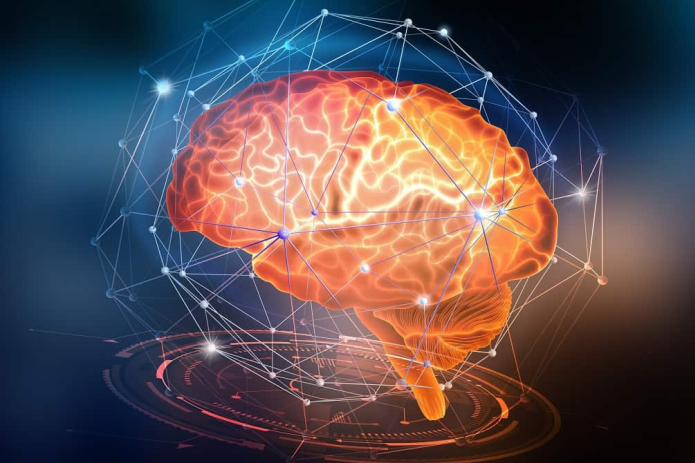 Downloads
How to Cite
Zand, H. (2022). Biological Requirements Behind Brain Function and Mind Formation. Journal of NeuroPhilosophy, 1(2). https://doi.org/10.5281/zenodo.7253813
Section
Opinion and Perspectives
License
Copyright (c) 2022 Hamid Zand
This work is licensed under a Creative Commons Attribution-NonCommercial-ShareAlike 4.0 International License.
Authors continue to hold copyright with no restrictions.